Integrative psychotherapy is a process of integrating the personality of humans. It means that uniting the cognitive, affective, psychological, and also behavioral systems within a particular person. This integrative psychotherapy also holds a mindset towards the psychotherapy practice which establishes the inbuilt value of every individual. It is also the combining psychotherapy process that provides a proper response to the person effectively and also appropriately at the behavioral, cognitive, affective, and also physiological levels of functioning. It as well as addresses the spiritual dimension of life.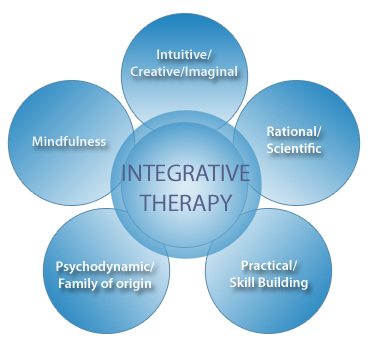 Understanding integrative psychotherapy:
In this word, the term integrative has different kinds of meanings as it refers to the process of combining various personalities such as unaware, taking disowned or unresolved phases of self and making them a specific element of the cohesive personality. It helps to decrease the use of defense mechanisms which hold naturalness back and limit a level of flexibility in various aspects such as,
Relating to the people
Health maintenance
Problem-solving
Re-engaging the world with full contact
Through the process of psychotherapy integration, it becomes highly simple for humans to face every moment freshly and openly without the safety of pre-made opinion, attitude, position, or any expectation.
Different approaches to integrative psychotherapy:
When it comes to integration psychotherapy, it usually involves four different approaches such as,
Theoretical integration
Technical eclecticism
Assimilative integration
Common factors approach
This process of integrative psychotherapy is also known as the integrative perspective which indicates the common inclusive and flexible attitude toward the various psychotherapeutic models. These possible approaches of this psychotherapy practice are really great to understand this process. When considering the theoretical integration, it is transcending the various models by making a single but diverse range of approaches. If there is technical eclecticism is following, it is generally using the most effective range of ingredients from the various approaches. The approach of assimilative integration in psychotherapy primarily works from within a single model but integrating the various aspects of others when required. If people are following the common factors approach, it mainly focuses on effectual therapeutic practices.
How does integrative psychotherapy work?
It is a range of psychotherapeutic approaches that have been identified as the most effective and also the best choice of treatment across the various psychiatric diagnostic options. It has been followed as a widely used option of psychotherapy when it comes to clinical practice for any mental disorder issue. There are hundreds of psychotherapy approaches available with different classifications and definitions mainly based on their theoretical format & model, frequency of the sessions, temporal length, and possible combinations of such elements.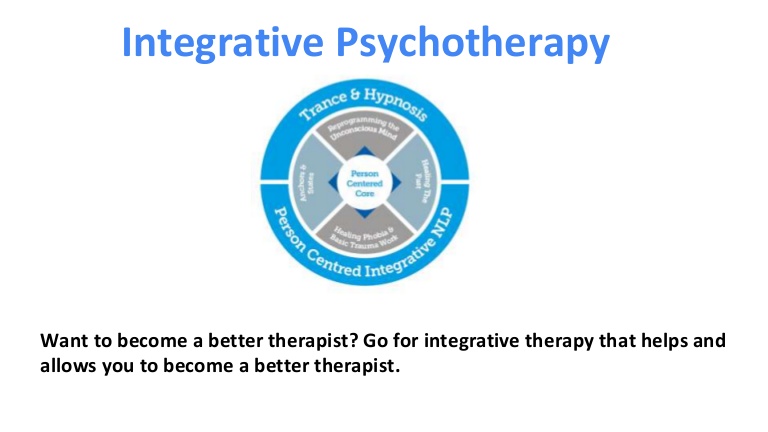 Whether it is any kind of psychology-related disorder such as postpartum depression, social anxiety disorders, depression, personality disorders, generalized anxiety disorders, and also dissociative identity, this integrative psychotherapy is really great to treat all of them. It produces the best outcomes as the psychotherapists are following the best approaches such as therapist empathy and the therapeutic alliance in order to get 100 % client expectations. The concepts they use are employed within the perception of human development in which every phase of life presents crises, heightened developmental tasks, opportunities for new learning, and also need sensitivities. This therapeutic treatment takes a variety of human functioning views into account. Those different approaches are such as,
Client centered
Psychodynamic
Behaviourist
Family therapy
Cognitive
Body psychotherapies
Gestalt therapy
Psychoanalytic self psychology
Object relations theories
Transactional analysis
All these approaches are generally considered from the perspective of the dynamic systems. Everything gives a partial explanation of behavior and they are improved when selectively combined with other things of the therapeutic approach. The interventions of the psychotherapy used in the psychotherapy integration are mainly according to the developmental theories and research relating the self-protective defenses utilized when the existing disruptions are in the usual development. The major aim of this psychotherapy practice is to make easy the wholeness which the person's quality being and also functioning in interpersonal, intrapsychic, and also the socio-political space. All these functions are enhanced with their own personal limits and external restrictions.
When integrative psychotherapy is used?
The techniques of integrative psychotherapy can be included in almost all types of therapy works with adults, adolescents, and also children in both the group settings and the individual practice. It is considered to be the best treatment for different psychological disorders and problems experienced by humans. The experienced therapists are using evidence-based treatments in order to treat every disorder of their patient. It is the most comprehensive option of therapeutic treatment for patients than the traditional forms of therapy. In each form of therapeutic treatment, professional therapists will consider the different factors of an individual. They include,
Individual preferences
Characteristics
Physical abilities
Individual needs
Motivation level
Spiritual abilities
The therapeutic doctors are using their professional judgment in order to make the right decision of selecting the best therapeutic approach for every client. Throughout the different stages of this treatment process, they consecutively use the various approaches as the single combined form of treatment to cure all conditions. If you are looking at the online platform, there you can find the various top rated integration in psychotherapy treatment centers online available in your area.
From among them, you can choose the best and reliable choice in order to hire professional, skilled, and experienced therapists to get suitable treatment. The integrating therapeutic approaches followed by every therapist are depending on their individual skills, educational background, and also the experience. You have to pick two or more numbers of top tier therapists in your region and compare them to each other based on all these factors. This comparison will help you in choosing the most suitable choice of the therapist to get a high level of integration psychotherapy treatment for any of your mental condition.
More resource: